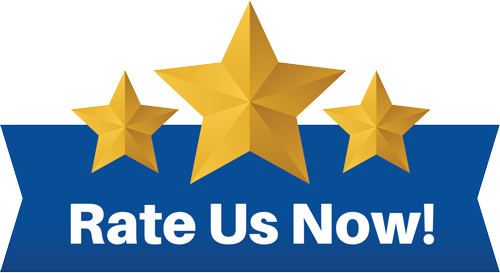 Customer Testimonials for Craig and Landreth Chrysler Dodge Jeep Ram
Ryan Anderson -
2016 Ram 1500
I recently had a great experience with Dean and everyone at this dealership. First day, went in, couldn't get a deal together because I was too stubborn, but they did't chase me down the parking lot. They didn't try and manipulate the numbers in hopes of keeping me there to get into a situation I didn't want. Next day, I shopped around, went to another place (which was a disaster and lies and false advertising by Oxmoor). I spoke to C&L about matching what I saw and they NEVER hesitated. Went in the next morning to make a quick and smooth transaction with Dean. Go to C&L! You won't get the smoke and mirrors like I did at other places, you won't be pushed to make a deal. Everyone there makes you comfortable. They are not trying to shove a vehicle in your face. They made this experience the best all around.
Bob Abondolo -
2012 Jeep Grand Cherokee
Take my jeeps there for service. Nice people and very good mechanics.
Jennifer Knopf -
2017 Ram 1500
Excellent customer service and sales associates! Highly recommend them for any vehicle purchase!
Dwight Maddox -
2011 Jeep Grand Cherokee
My wife and I are a Jeep and RAM family. C&L has been performing service for us since they came to Crestwood, and we will no doubt be buying our next RAM and Grand Cherokee there too. The service department is very clean and professional. We have made some lifelong friends ant Craig and Landreth!
Tom O'Bryan -
2014 Jeep Cherokee
Recently, I purchased a car for my daughter at Craig and Landreth Crestwood. Outstanding advise and no pressure sales. The paperwork was a breeze. My daughter and I are thrilled with the car and how we were treated. My next car will be from: Craig and Landreth Crestwood.
Mike Hook -
2016 Ram Promaster
I have purchased several vehicles from,this business. Each experience has been amazing. They are very friendly and easy to do business with. Andy Hall and Larry Craig go above and beyond for their customers.
Becky Rains -
2008 Jeep Wrangler
Matt in service dept.was very helpful, very courteous, answered several questions that we had. What he didn't know he found out. Scheduled recall appt. Very good about explaining to me what was needed and my options. Thanks Matt!!
Becky & Gary Rains
Christopher Cowan -
2008 Nissan Altima
Best dealership around! I have purchased numerous cars from their locations. Every sales person and manager I have spoken with made the car buying experience an enjoyment. Craig and Landreth has gained my family's trust and is the ONLY dealership I will purchase from! Keep up the great work
Brian Haehl -
2017 Ram 3500
C&L is the greatest. I have had the opportunity in my practice to advise and negotiate car purchases for clients for decades and have dreaded it every time. But the staff and Craig & Landreth have provided me a new perspective. It truly is about the client and what would suit their needs, not the salesman. I look forward to my visits to their lots. Thanks guys!!!
Jeff Schilffarth -
2013 Chevrolet Equinox
Craig and Landreth is our go to dealership for purchasing cars and trucks. We've purchased three excellent vehicals from them in the last few years and they have always treated us with care. These folks take care of their customers and make sure the experience is excellent. From the minute you make contact you can count on them to educate and provide a high level of service. I highly recommend them and have confidence that you will not be disappointed with the quality of their automobiles, support, service and follow-up.
Jerry Ward -
2010 Mercedes-Benz M-Class
We have purchased several automobiles from Craig & Landreth and could not be more pleased with the ease of how smooth and professionally everything was handled. Have recommended them to many of our friends and associates. They serviced my Jeep several times, both regular maintenance and warranty work and always at the time and costs projected. Their Service Department guys are great! Looking forward to my next automobile purchase with the Craig and Landrreth!